CARE
CARE means we create a community for all Mental Health Warriors where they can feel safe to be who there are, feel like they belong and get the support they need to thrive.  A place where each person has space to explore their gifts and talents while helping and supporting each other.
Safeguarding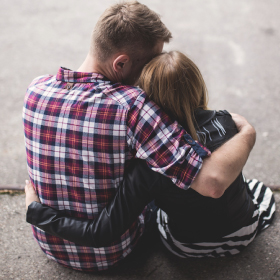 Quality care and oversight is key to providing safe housing. We foster a family atmosphere which allows our residents to rest easy and always feel safe, secure, and at HOME. We establish homes in neighborhoods that don't put residents at risk when they walk out of their home.  We provide entry control points which are used to monitor and screen who enters and leaves our home. Ensuring everyone who enters the building belongs there and they have our residents' best interest in mind.  To eliminate the issue, of theft inside our homes, we provide individual space for our residents to secure their belongings in their own rooms. This allows them to feel secure while having access to their items whenever they want.
Dignifying
The stigma of mental illness is overwhelming to many. They feel shunned, rejected, and made to feel unworthy. We provide individual bedrooms for our residents to build their self-esteem and confirm that we know they ARE worth it.  Having their own room allows them a personal space to escape to when they need to be alone.  Most importantly, it provides a space where they have the quiet time needed by all humans to be alone with their God and build the necessary relationship with Him that brings wholeness to everyone. This helps them understand their God given worth despite their struggles and treatment and restore their dignity.
Loving
We believe all people need love to survive and thrive. However, most residents have been abandoned by their families.  In our homes, we build loving relationships.  We believe becoming family is the key to stopping residents from "cycling" (a huge issue).  A big part of feeling love is receiving human touch.  Residents almost never get any human contact. We hire employees that will engage residents in conversation and normal human contact such as hugs. Having a loving relationship in their life significantly improves their mental health and outlook on life while creating a sense of belonging.
Purposing
Every person has been placed here on earth for a reason. To be healthy and feel at peace you to need to know you have purpose and what that purpose might be. According to a sermon that retired pastor Bruce Ball gave, there are five great benefits to having purpose.
Gives meaning to our lives,
Simplifies our lives,
Prepares us for eternity with God,
Keeps us focused, and
Motivates us.
Helping connect our residents to their purpose will help them achieve an important piece of their overall health.  In our homes, we offer space for them to explore their purpose and help them to find ways to where they can utilize their talents. We help each resident and individual in our communities find their God-given talents and then allow them to serve where their passion and skills meet fulfilling their purpose.