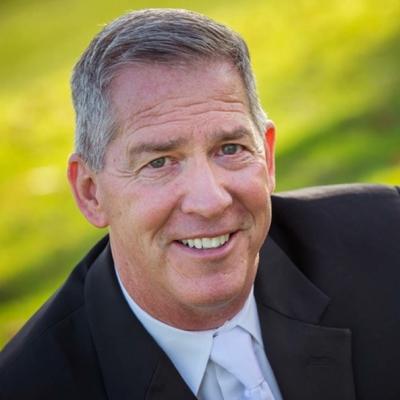 John Hitchens
Founder, Board President, and 20 year Air Force Veteran 
Hello, I would like to welcome you to our website.  If you have endeavored to get this far into our site you obviously have an interest in "Our Why" we do this.  We believe God orchestrated your arrival to this website and now to this letter.  We understand you can spend your time, talents, and treasure in many places.  But, if you landed on this page there is a very high probability the His Will Homes Community is where you will find a "Place To Call Home", a place that will fit like a glove.  It seems to work that way when God puts it together.
One of my favorite Bible characters is King David.  Even though David killed the giant Goliath and became a national hero he didn't have the approval of Saul, the current king.  After several episodes of Saul trying to kill him, David ran for his life and was hiding in a cave.  A ragtag of people followed David to the cave. Their description sounded like they were more of a burden than a fighting force.  However, when you read the Bible, you notice many times there is a "but" when God shows up.  Such was the case with this story, the bible says; But God made them into mighty warriors.  God chose to use people whom others felt had no value and that no one wanted and made them into a fighting force that never lost a battle.  So please understand, God can take YOU and me and use us to do mighty deeds we never dreamed we could accomplish. 
The battles we face today look different than in David's era but are just as crucial and still need unlikely warriors called by God.  Families and neighborhoods have been devastated by the way we approach the mental health system currently in crisis.  Individuals are being placed in jail and receiving no help for their illness all the while losing their families and much of their lives.  Families are being destroyed by the cost and burden of caring for their loves ones at home unwilling to place them in group homes to live under detestable conditions.  Communities are being drained of valuable resources and many times not safe because we refuse to house and care properly for our hurting neighbors.  HWH wants to reverse this crippling trend by taking a stand in this present-day war zone.

We are looking for mighty warriors; passionate, driven, self-starting, relentless, smart, and fearless people.  However, we are especially looking for those who believe they have never and can never be any of these.  Why?  BECAUSE God seems to choose the unlikely and then proceeds to use them greatly.  The Goliath of today is taunting us ... BUT our God of the Angel Armies of Heaven is ready to fight our battles and show the world there is a God in heaven and He does care for those who are struggling.  So Come Join Us now in the adventure, you won't be disappointed.  It will be an amazing ride!  It always is for those who serve our God.